Range that meets all your custom requirements at custom prices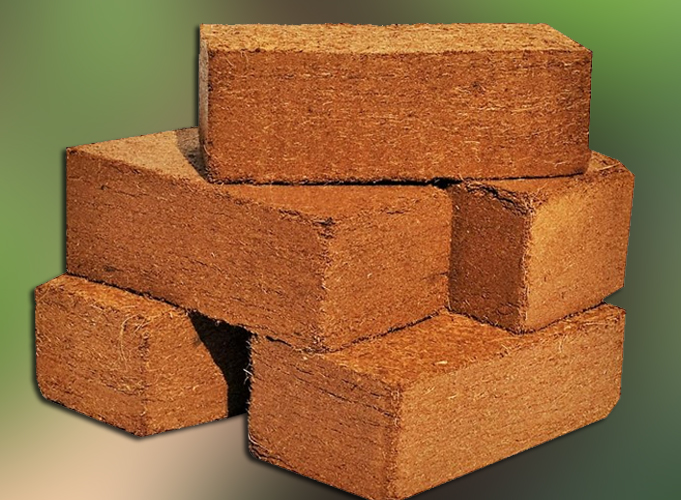 Cocopeat/Coir Briquettes :
650 gram briquettes are ideal for home gardening and hobby growers. Briquettes are perfect for a variety of flowering and vegetable plants.


Specially for Orchid flowers cultivation :
Grow Green Coirs 650 & 500 gram briquettes are available unwrapped or individually shrink wrapped with label and palletized as per customer requirement.
650 gram Coco Natural :
| Product Code | Product Name | Texture | Quality | Compressed Size (cm) | Expanded Vol. (liters) |
| --- | --- | --- | --- | --- | --- |
| 1 | Natural | 100% Coir Pith | Natural | 20 x 10 x 5 | 8 |
| 2 | Natural+ | 100% Coir Pith | washed | 20 x 10 x 5 | 9 – 10 |
| 3 | Natural++ | 100% Coir Pith | Buffered | 20 x 10 x 5 | 9 – 10 |
500 gram Coco Mulch :
| Product Code | Product Name | Texture | Quality | Compressed Size (cm) | Expanded Vol. (liters) |
| --- | --- | --- | --- | --- | --- |
| 1 | Coco Chips | 100% Coco Chips | Natural | 20 x 10 x 5 | 7 |
| 2 | Coco Chips | 100% Coco Chips | washed | 20 x 10 x 5 | 8 - 9 |
| 3 | Coco Chips | 100% Coco Chips | Buffered | 20 x 10 x 5 | 8– 9 |